Meet Our Crew.
The Spiciest Team!
At Harmacy Hot Sauce Co., we pride ourselves on being a close-knit group of innovators, each bringing unique skills and talents to the table. Our shared love for hot sauce and commitment to quality have allowed us to create a line of products that we're truly proud of. Let's introduce our dedicated team: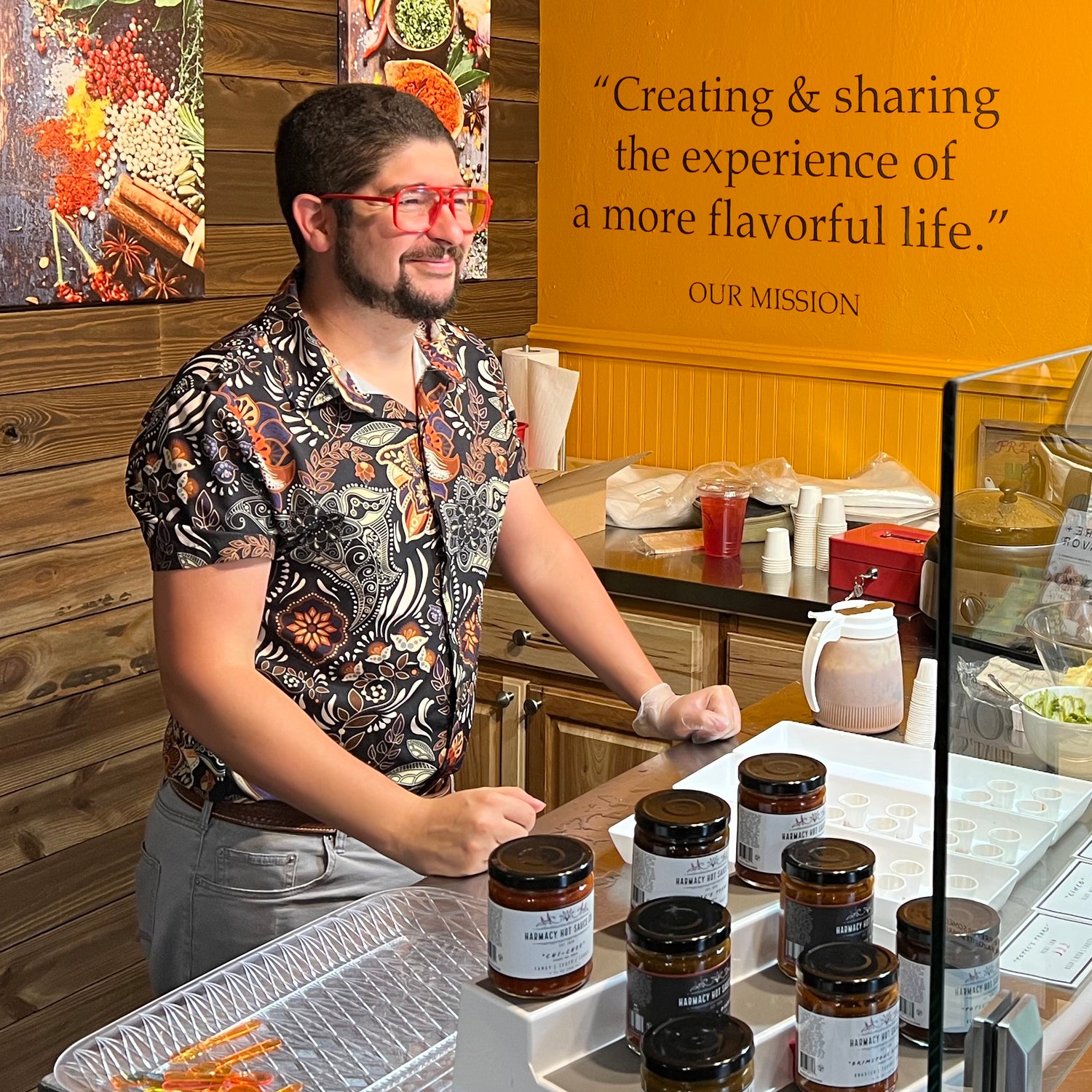 Homero Gonzalez
Homero is a proud weird spirit that loves good times with good people, and that tends to involve good food. Following his grandmother's example, he hopes to feed and nurture those around him as the ultimate show of love. His knack for solving problems and fondness of quality flavor saw him seek out the challenge of food entrepreneurship, and so Harmacy Hot Sauce Co. was born!
Harmacy's Very Own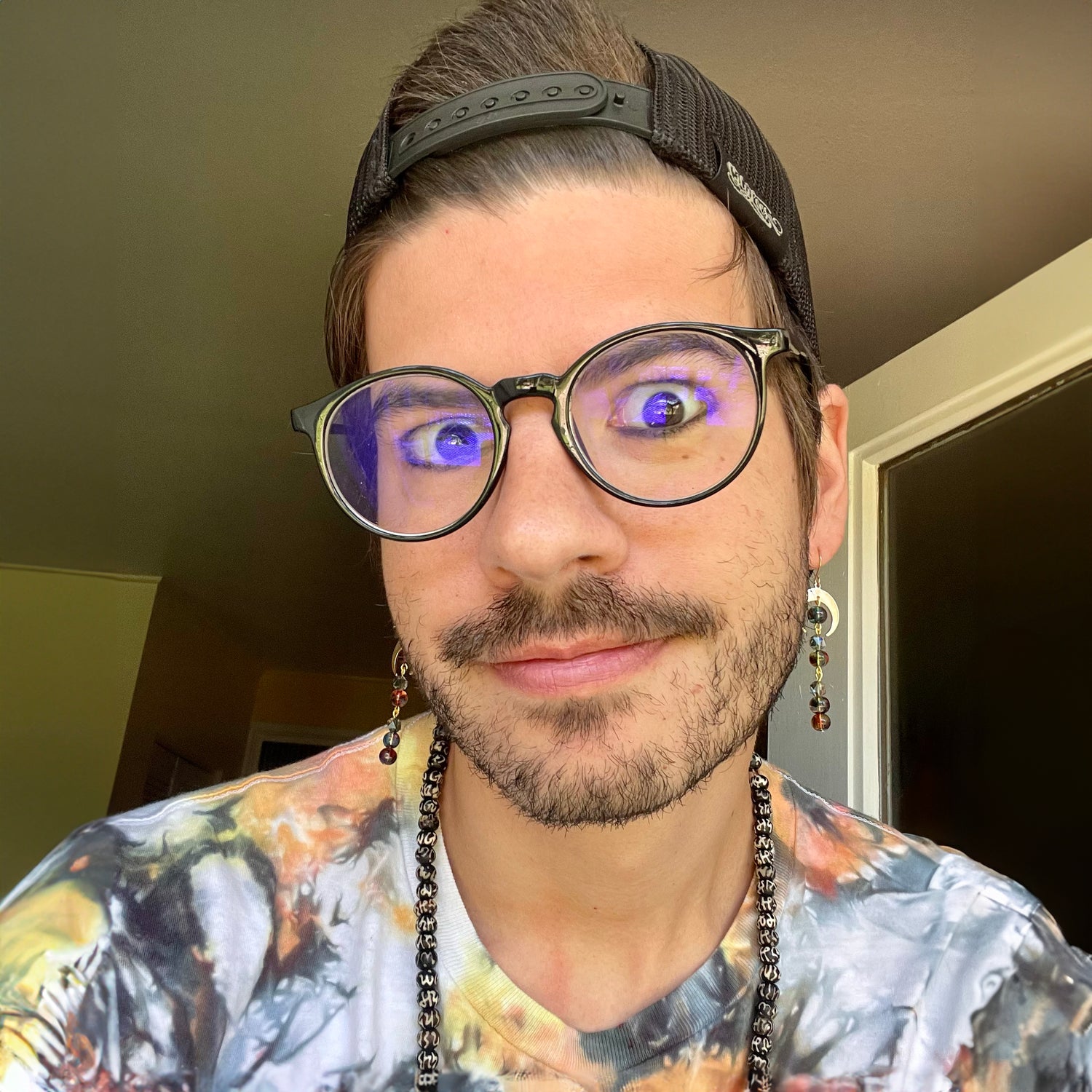 Sinjin "Sinjeezus" Lewis
Sinjin is a lifelong nomadic artist that is presently tattooing out of The Collective Tattoo Gallery in Kailua, Hawaii. Their passion for channeling creativity and healing the world through art is what pushed them to pursue tattooing as a life path — seeking to heal and change lives through creative expression and the power of the tattoo ceremony. A cosmic, spicy, psychedelic combination, Sinjin loves to share the experience in as many ways as they can conceive. Discover more behind the mind of Sinjeezus below.
Let Me See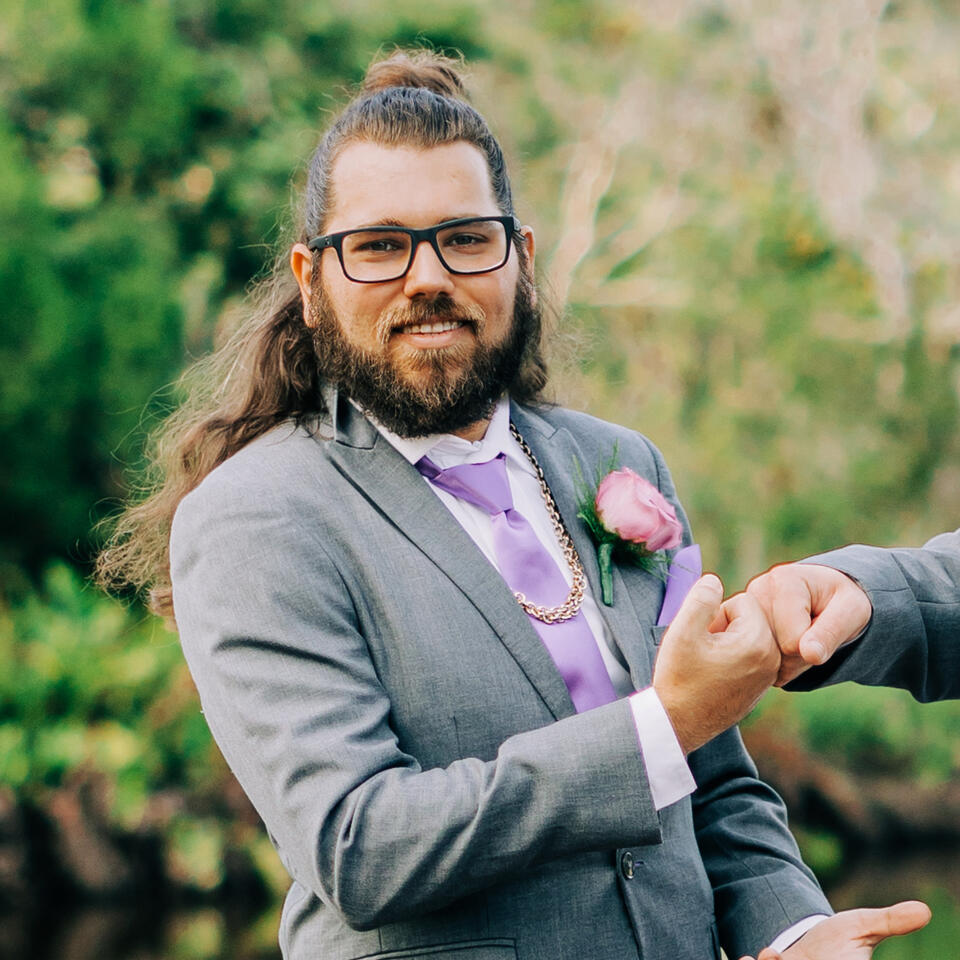 His Royal Freshness
The driving force and owner of Original Limited, an authority in online marketing. With expertise in ecommerce, web design, and social media, he crafts digital campaigns that greatly enhance our online visibility. Combining a profound understanding of digital trends and a talent for impactful storytelling, A.J. ensures that our brand's message is delivered authentically and effectively. Checkout more from A.J. and Original Limited.
Learn More
Together, we make a dynamic and passionate team, fully committed to delivering top-tier hot sauces that pack a punch of flavor. Every team member's unique skills and perspectives are woven into the fabric of Harmacy Hot Sauce Co., creating a brand that is not just about heat, but about the people behind the heat. We are a family brought together by our love for spice, creativity, and a shared vision to provide the best hot sauce experience possible.